One of the fastest-growing plastic surgery procedures in the United States is Brazilian Butt Lift. Not only does Brazilian Butt Lift add shape and volume to the buttocks, it does so using unwanted fat from areas in which it exists in surplus. This combination means that patients can enjoy the lean waist or thighs they desire and a fuller and perkier butt.
Dr. A.J. Khalil is one of Beverly Hills' leading Brazilian Butt Lift surgeons and has helped a number of patients achieve the beautiful and shapely physique they desire.
Candidates for Brazilian Butt Lift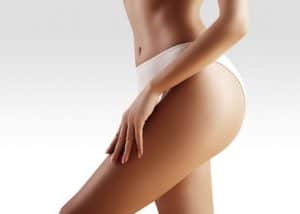 Brazilian Butt Lift attracts a lot of attention from individuals that want to increase the size and fullness of their behind without the placement of a buttock implant. Perhaps they feel that their body isn't proportional, or their behind is too flat or saggy for their liking.
Suitable candidates must have unwanted fat in an area of the body (such as the stomach, thighs or lower body) that can be removed and used to augment the buttocks. To qualify for surgery, individuals should be in good general and mental health, and free of any medical conditions that could impair healing or raise the risks of surgery. They should have reasonable expectations of the results of surgery and expect improvement (not perfection).
Dr. Khalil meets with each candidate personally to discuss their treatment goals and determine the approach that best suits their unique needs.
Brazilian Butt Lift Procedure Details
Brazilian Butt Lift surgery is an outpatient procedure that involves several steps. Anesthesia is used for total patient comfort.
First, Dr. Khalil uses liposuction techniques to remove excess body fat from the donor area. Most of the time, the donor area is the abdomen, thighs or lower back. He injects tumescent fluid, derived from local anesthetics and epinephrine, into the treated area, which numbs it and controls bleeding while making the fat easier to suction. After Dr. Khalil has removed enough fat, the fat is processed and purified. Only the best donor cells with the highest permanent absorption rate are selected to use going forward.
Dr. Khalil then makes a series of injections of the fat at various depths. He usually concentrates on the upper quadrant of the buttocks to give it a "lifted" appearance. The fat injections are made carefully and deliberately to achieve optimal fullness and shape. Dr. Khalil may make a few more injections than necessary, as not all of the injected fat tends to survive the procedure.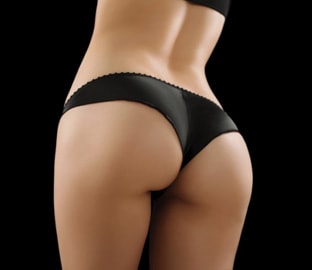 BBL Surgery Recovery and Results
After surgery, a compression garment is placed over the buttocks to help support the healing tissues and minimize swelling.
Most Beverly Hills BBL patients recover at home for about two weeks before resuming work and other normal activities. During this time, patients need to refrain from sitting on their buttocks as much as possible as it heals. Dr. Khalil monitors his patients closely to check their progress, answer questions and keep an eye out for any potential complications.
After healing from surgery, the waist should look smaller in comparison to the bigger buttocks (imagine an exaggerated hourglass shape). Brazilian Butt Lift patients often marvel at how natural the butt looks and feels. Although modern butt implants are advanced, they are no substitute for the feel of natural fat and tissue in the butt. Once the fat develops its own blood supply, it can survive long-term. Another advantage of Brazilian Butt Lift is that it creates a beautiful body shape without leaving any noticeable scarring.
SAFETY OF BBL SURGERY
When performed by an experienced surgeon like Dr. Khalil, fat transfer is considered safe. Because BBL uses the patient's own fat cells, the patient is highly unlikely to have a negative or allergic reaction to the donor fat. Dr. Khalil gives the utmost care when handling, purifying and replanting the fat to cut down on the risks the patient may experience.
BBL COMBINATIONS
Patients frequently choose to combine Brazilian butt lift with complementary cosmetic procedures. Since BBL is a fat harvesting surgery, liposuction is understandably the most popular choice. Some patients choose to target multiple parts of the body to achieve nicer contours, taking more fat than what is required to perform BBL. Many patients also choose to have a tummy tuck, since having a flat stomach helps to further accentuate the proportions of the body.
Benefits of BBL
Brazilian butt lift is a popular surgery because it:
Boosts confidence
Creates proportion and an appealing body shape
Adds curves and symmetry to the buttocks
Improves the fit of pants and bathing suits
Uses the body's own fat cells for a realistic feel
Produces more attractive and natural results than other augmentation methods
Simultaneously contours another part of the body with excess fat
Provides results that can last indefinitely
Contouring Butt Shape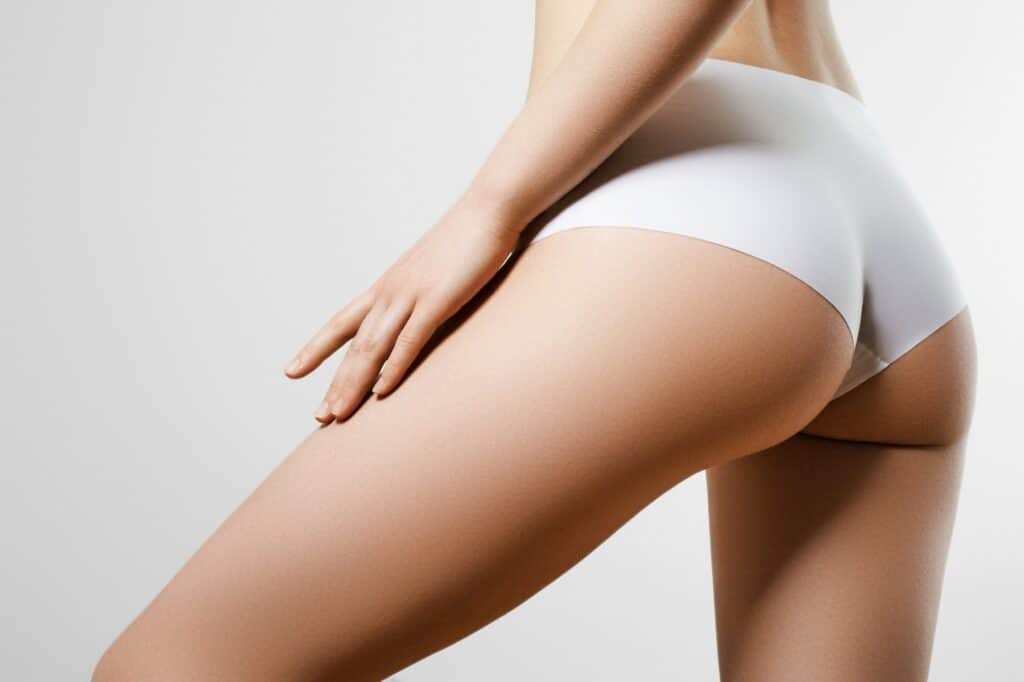 Buttocks come in many shapes and sizes, so tastes and aesthetic goals can differ from patient to patient. People who naturally have square-shaped or V-shaped (inverted) butt cheeks are among those who seek butt augmentation most frequently, though people with all sorts of shapes can benefit from adding volume to their backside.
Dr. Khalil has extensive experience creating many types of shapes that correspond with his patients' wishes. Some of the most popular choices are round bubble cheeks, an upside-down heart shape or "curvy" (to better attain an hourglass figure). By delicately and artfully molding the patient's own fat, his refined technique allows him to achieve the kind of proportions the patient has dreamed of.
Brazilian Butt Lift Revision
Patients who have seen unsatisfactory results from a prior Brazilian butt lift performed by another surgeon can come to Dr. Khalil to improve the appearance of their backside. Some patients are unhappy with the new shape of their butt, while others have found that a large percentage of their fat cells did not survive the transfer process, leaving the buttocks looking deflated. Because revision surgery is much more complicated than the initial procedure, it is important to choose a doctor with advanced techniques and experience correcting other doctors' work. In most cases, Dr. Khalil can find a surgical solution so that the patient is much happier with their butt.
Why Patients Choose Dr. Khalil for Brazilian Butt Lift
Dr. Khalil is a world-class, board-certified plastic surgeon with stellar reviews to match his reputation. When performing BBL, he takes special care to ensure that the donor site (the area from which the fat has been harvested) looks as appealing and contoured as the area to which the fat is transferred. He and his team are committed to providing top-notch aftercare and frequent follow-up appointments so that his patients recover as smoothly as possible. To see photos of his past BBL results and build a rapport with Dr. Khalil, please schedule a consultation.
BBL SURGERY TESTIMONIALS
"Thank you, Dr. Khalil, you are my hero. I love the results, you worked wonders on my body. After having three kids, I now see curves and the booty I've never had in my life — I'm ecstatic."
– Daisy F.
"I had gotten BBL before and did not like my results. This time around, I really did my research and wanted to chose a doctor that I would be comfortable with and could answer my questions thoroughly. Dr. Khalil did just that. Out of all the doctors I've gone to see, he was the only one that didn't make me feel like he was upselling me on procedures. Now I LOVE MY RESULTS! Thank you to Dr. Khalil for your amazing work and customer service."
– Kyla C.
"I'm absolutely grateful to have picked such a great doctor who I trust 1000%. Dr. Khalil is professional, kind, incredibly knowledgeable and passionate for his work. I'm extremely happy with my BBL results — I felt little to no pain and I've been up and moving since like three days post-op."
– Frida M.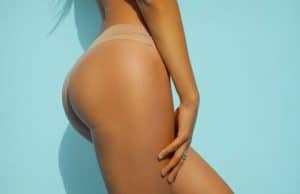 Brazilian Butt Lift Frequently Asked Questions
What is the difference between traditional buttock augmentation and Brazilian Butt Lift?
Traditional buttock augmentation enhances the buttocks with the placement of an artificial implant, whereas Brazilian Butt Lift uses the patient's own fat from another area of the body to create shape and fullness.
Every patient's preference is different, but many patients feel that their own fat gives a more natural look and feel. There is also a lower risk of infection and other complications, since the patient's own tissue is used as opposed to an artificial implant.
Can I have Brazilian Butt Lift if I am skinny?
Most of the time, Dr. Khalil can find extra body fat to use for the procedure, even in individuals that are slender. If you are very underweight, he may suggest placing a buttock implant as an alternative to fat grafting.
Does Brazilian Butt Lift hurt?
Everyone has different pain thresholds and tolerates the procedure differently. However, Brazilian Butt Lift usually doesn't cause significant pain. The treated areas may feel sore and tender for a few days after surgery, but the sensation is more akin to an ache instead of pain. Post-operative swelling is also common. Oral medication is prescribed to alleviate discomfort after surgery.
How much does Brazilian Butt Lift cost?
The cost of Brazilian Butt Lift varies by patient and depends on how much fat is removed, the areas the fat is taken from and other factors. The price range typically falls between $10,000 and $15,000. For a personalized pricing quote, please schedule a consultation with Dr. Khalil and our team today. Financing options are available through Prosper Healthcare Lending, CareCredit and Alphaeon Credit if you would prefer to make payments toward the total cost of the surgery.
How long do the results of Brazilian Butt Lift last?
When performed by a qualified and talented surgeon, Brazilian Butt Lift results should last for many years. The best surgeons know that a portion of the injected fat is typically absorbed by the body, and can take this into consideration in treatment planning. They may slightly over correct to compensate for some of the fat absorption after surgery. The goal is to achieve results that look beautiful and natural and last indefinitely.
What are the risks of Brazilian Butt Lift?
Like any surgery, Brazilian Butt Lift has risks. Potential complications include the following:
infection
fluid buildup under the skin
adverse reaction to anesthesia
fat embolism
pulmonary embolism
deep vein thrombosis
overcorrection or undercorrection
asymmetrical results
irregular contours
Qualified plastic surgeons like Dr. Khalil take special precautions to minimize these risks and prevent complications. Dr. Khalil goes over all of the risks of Brazilian Butt Lift prior to surgery so you can make informed decisions about your care.
Does Brazilian Butt Lift leave scars?
Thin, hollow tubes called cannulas are inserted through short incisions in the donor area to harvest fat. Then it is injected with thin needles into the buttocks. Dr. Khalil is careful to place the incisions in the natural creases of the skin so they are not noticeable after they heal. He can also recommend topical products or treatments to lighten any scars.
Can the results of Brazilian Butt Lift be reversed?
If needed, Dr. Khalil can reverse some of the effects of surgery by using liposuction techniques to remove some of the transplanted fat. This is helpful to correct asymmetrical results or contour irregularities.
HOW DO I SIT AND SLEEP AFTER BRAZILIAN BUTT LIFT?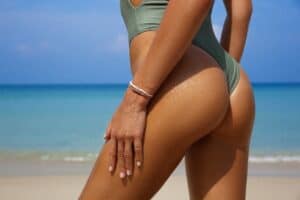 Since it is necessary to keep pressure off your buttocks following BBL, that means you will have to avoid sitting and lying on your back for a few weeks. You will need to sleep and recline on your stomach in bed and on the couch when you are not standing up. Special pillows are available to help you rest and sleep in this position. If you are unaccustomed to sleeping on your stomach, you may wish to practice being in this position ahead of your surgery.
WHAT HAPPENS IF I GAIN OR LOSE WEIGHT AFTER BBL?
The results of your BBL should last indefinitely, as long as you maintain a steady weight. Unfortunately, your new contours may be altered in the future if your weight shifts significantly. Because the transferred fat cells continue to behave like normal cells, they are prone to growing or shrinking as your weight fluctuates. For that reason, Dr. Khalil suggests that you seek BBL while at your goal weight.
WHY WHOULD I CHOOSE DR. KHALIL FOR MY BRAZILIAN BUTT LIFT?
Dr. Khalil is recognized in his field not only for achieving outstanding surgical results, but also for providing honest, compassionate care to his patients. His patients routinely remark how comfortable and safe they felt while in Dr. Khalil's care. He pledges to thoroughly explain the procedure and answer all your questions so that you feel confident in your decision to have or not have the surgery.
IS IT POSSIBLE FOR TRANSFERRED FAT TO MIGRATE TO ANOTHER AREA?
No, grafted fat will stay in its new location in your buttocks. You do not need to worry about it moving to your midsection or thighs.
IS FAT GRAFTING A GOOD SOLUTION FOR OTHER COSMETIC NEEDS?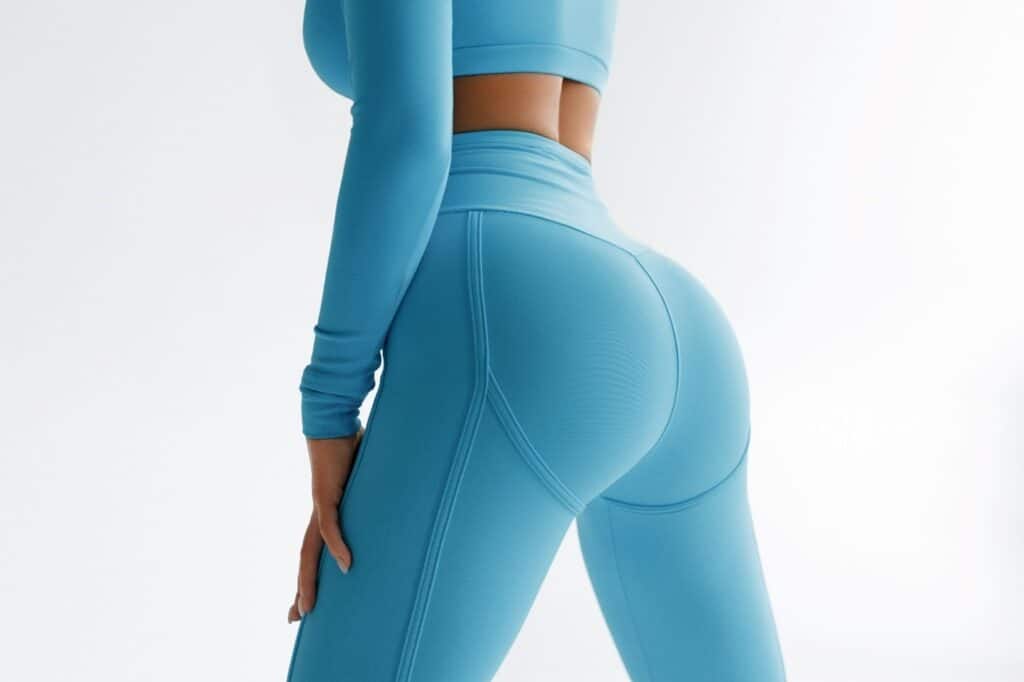 Although Brazilian butt lift remains the most popular fat grafting procedure, the same process is often used to add volume to the cheeks (to revive a youthful fullness) or the chin to strengthen a recessed chin and add definition to the jawline. Some women who choose breast augmentation or breast reconstruction also choose to use their own fat for a more natural feel than silicone or saline breast implants.
Learn More About Brazilian Butt Lift in Beverly Hills
For more information about the Brazilian Butt Lift procedure and how it can help you achieve your desired body contours, please call or email our practice and schedule a consultation with Dr. Khalil.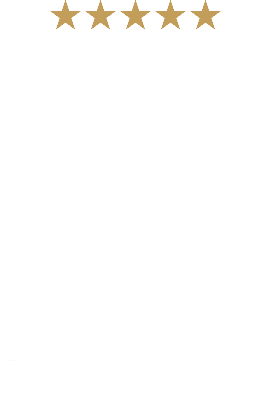 Our Reviews