Remove fatty deposits on the upper and lower lids
Improve the ability to see by clearing the line of sight
Reduce sagging of upper eyelids
Tighten skin around eyes
Eliminate puffiness of the lids
What Eyelid Surgery Can Do
When in the hands of a board-certified and skilled plastic surgeon, eyelid surgery can be a truly transformative procedure. Eyelid surgery can:
Remove fatty deposits on the upper and lower lids
Improve the ability to see by clearing the line of sight
Reduce sagging of upper eyelids
Tighten skin around eyes
Eliminate puffiness of the lids
What Eyelid Surgery Cannot Do
While eyelid surgery reduces sagging and puffiness, it does not eliminate dark circles, crow's feet or other wrinkles. You may want to consider other facial procedures to target these areas, such as:
Laser resurfacing
Filler injections
Eyelid surgery can be performed as a solo procedure or in conjunction with:
Functional Eyelid Surgery
Sometimes eyelid surgery is needed for medical reasons, like curing irritation from excess folds of eyelid skin or forehead muscular discomfort. Ptosis (a medical condition for droopy upper eyelids) is often treated by eyelid lift. Functional eyelid surgery may be recommended when the upper lid skin sags so low that it blocks the line of sight.
Who are the right candidates for blepharoplasty?
Both men and women can have eyelid lift surgery. Ideal candidates for the procedure are individuals who:
Are in good overall health and do not have some underlying health problems (e.g., dry eye, thyroid eye disease)
Do not smoke
Have reasonable expectations of surgery and the results
Understand the potential complications and risks of surgery
Can commit to the recovery process
Blepharoplasty Consultation with Dr. Khalil
Dr. Khalil will meet with you one-on-one to examine you and discuss your cosmetic needs and goals. First, he will evaluate your eyelids and the area around them. He will take note of several things, including skin elasticity, muscle quality and amount of fatty tissue present on the eyelids. Next, Dr. Khalil will ask you to point out the areas you would like to improve and describe your desired result. Using this information, Dr. Khalil will design a treatment plan customized to your needs. He may recommend complementary surgical and/or non-surgical cosmetic procedures to produce more comprehensive results. Dr. Khalil will help you navigate all of your options so you can feel confident in your decisions in regards to your care and treatment.
Eyelid Surgery Procedure Details
Eyelid surgery is performed as an outpatient procedure, under general anesthesia. Depending on your needs, Dr. Khalil can operate on the upper eyelids, lower eyelids or both.
In upper eyelid surgery, Dr. Khalil creates incisions within the natural crease of the eyelids. In lower eyelid surgery, he makes the incisions below the lashline. Through the incisions, the surgeon removes excess fatty tissue and skin, before tightening the remaining skin for a tauter appearance. Once Dr. Khalil has made all of the agreed-upon modifications, he will close the incisions with sutures.
Blepharoplasty Recovery
Dr. Khalil and our team will play an active role in your recovery. We will provide you with comprehensive instructions to follow. The initial recovery period takes between one and two weeks, depending on the extent of surgery and your personal healing progress. Mild swelling, discomfort, bruising and tenderness on the treated area(s) are normal.
Dr. Khalil will remove the sutures within five to seven days after surgery. You will be able to use eye makeup shortly after your sutures have been removed. If you use contact lenses, you can resume wearing them three to seven days after surgery.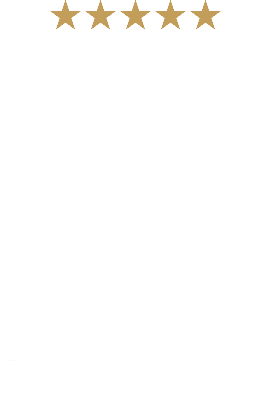 Our Reviews