Remove fatty deposits on the upper and lower lids
Improve the ability to see by clearing the line of sight
Reduce sagging of upper eyelids
Tighten skin around eyes
Eliminate puffiness of the lids
What Eyelid Surgery Can Do
When in the hands of a board-certified and skilled plastic surgeon, eyelid surgery can be a truly transformative procedure. Eyelid surgery can:
Remove fatty deposits on the upper and lower lids
Improve the ability to see by clearing the line of sight
Reduce sagging of upper eyelids
Tighten skin around eyes
Eliminate puffiness of the lids
What Eyelid Surgery Cannot Do
While eyelid surgery reduces sagging and puffiness, it does not eliminate dark circles, crow's feet or other wrinkles. You may want to consider other facial procedures to target these areas, such as:
Laser resurfacing
Filler injections
Eyelid surgery can be performed as a solo procedure or in conjunction with:
Functional Eyelid Surgery
Sometimes eyelid surgery is needed for medical reasons, like curing irritation from excess folds of eyelid skin or forehead muscular discomfort. Ptosis (a medical condition for droopy upper eyelids) is often treated by eyelid lift. Functional eyelid surgery may be recommended when the upper lid skin sags so low that it blocks the line of sight.
Who are the right candidates for blepharoplasty?
Both men and women can have eyelid lift surgery. Ideal candidates for the procedure are individuals who:
Are in good overall health and do not have some underlying health problems (e.g., dry eye, thyroid eye disease)
Do not smoke
Have reasonable expectations of surgery and the results
Understand the potential complications and risks of surgery
Can commit to the recovery process
Blepharoplasty Consultation with Dr. Khalil
Dr. Khalil will meet with you one-on-one to examine you and discuss your cosmetic needs and goals. First, he will evaluate your eyelids and the area around them. He will take note of several things, including skin elasticity, muscle quality and amount of fatty tissue present on the eyelids. Next, Dr. Khalil will ask you to point out the areas you would like to improve and describe your desired result. Using this information, Dr. Khalil will design a treatment plan customized to your needs. He may recommend complementary surgical and/or non-surgical cosmetic procedures to produce more comprehensive results. Dr. Khalil will help you navigate all of your options so you can feel confident in your decisions in regards to your care and treatment.
Eyelid Surgery Procedure Details
Eyelid surgery is performed as an outpatient procedure, under general anesthesia. Depending on your needs, Dr. Khalil can operate on the upper eyelids, lower eyelids or both.
In upper eyelid surgery, Dr. Khalil creates incisions within the natural crease of the eyelids. In lower eyelid surgery, he makes the incisions below the lashline. Through the incisions, the surgeon removes excess fatty tissue and skin, before tightening the remaining skin for a tauter appearance. Once Dr. Khalil has made all of the agreed-upon modifications, he will close the incisions with sutures.
How to Prepare for Eyelid Surgery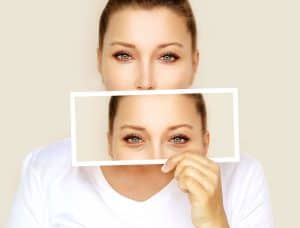 Our Beverly Hills office will provide pre-operative instructions that may include discontinuing certain medications, quitting smoking, and other steps. Some medicines, including blood thinners, anti-inflammatory drugs, and herbal supplements, interfere with the healing process and may compromise patient safety during eyelid surgery. These drugs may increase bleeding and bruising, so you should stop taking them up to two weeks before the procedure. However, only discontinue medication after first talking to your prescribing physician.
If you smoke or use tobacco in any capacity, you must stop at least one month before eyelid surgery and not resume use until one month afterward. Tobacco interferes with blood flow, and your body needs sufficient blood flow to recover from an invasive procedure. Quitting smoking also helps you look younger for longer because tobacco use can speed up premature aging.
Once your procedure is scheduled, request the appropriate amount of time off work (typically one to two weeks) and start to build your support team. You will need someone to take you to and from the surgical center on the day of your eyelid surgery and stay with you for 24 to 48 hours. You may need to line up childcare and help with errands, meal prep, and other daily activities.
Prepare your home for the recovery process by creating a healing space where you can keep your head elevated, with snacks, water bottles, chargers, over-the-counter and prescription medications, and other necessary items within reach. Many patients find it helpful to have artificial tears, gauze, and oversized dark-lens sunglasses available after eyelid surgery.
Tidy up your home and remove tripping hazards because your bandages may obscure your vision. Bright light from screens may be uncomfortable during eyelid recovery, and your eyes need rest. Think of a few ways to stay entertained while resting your eyes, such as podcasts, music, and audiobooks.
Eyelid Surgery Results
You will immediately notice an improvement in your eyelid appearance, but it takes 10 to 14 days for bruising and swelling to go away to see more of your results. The full outcome from your eyelid surgery will take six weeks or longer to settle in, and your results will depend in part on the extent to which you follow post-operative care instructions.
Most patients enjoy their upper blepharoplasty results for 15 to 20 years, but eyelid surgery won't stop the aging process. You may wish to tweak your results in one or two decades or have another type of facial plastic surgery. Lower blepharoplasty results are longer lasting because subcutaneous fat is removed, preventing eyelid puffiness from returning. Ongoing sun protection can help you maintain your eyelid surgery results.
Blepharoplasty Recovery
Dr. Khalil and our team will play an active role in your recovery. We will provide you with comprehensive instructions to follow. The initial recovery period takes between one and two weeks, depending on the extent of surgery and your personal healing progress. Mild swelling, discomfort, bruising and tenderness on the treated area(s) are normal.
Dr. Khalil will remove the sutures within five to seven days after surgery. You will be able to use eye makeup shortly after your sutures have been removed. If you use contact lenses, you can resume wearing them three to seven days after surgery.
Eyelid Surgery FAQ
What is the best age to have eyelid surgery?

There's no perfect age for eyelid surgery, and the right time for you depends on the severity of your eyelid concerns. Some patients seek upper or lower eyelid surgery in their 30s, while others don't need it until their 40s, 50s, or 60s. Older patients tend to combine facial plastic surgeries with upper eyelid surgery, such as facelift.
Where are the incisions made for upper and lower blepharoplasty?
Upper eyelid surgery involves an incision in the natural eye fold, though it may extend to the outer corner of the eyes into the crease of a "crow's feet" wrinkle. Lower blepharoplasty incisions depend on the surgical technique and the amount of sagging skin, with an incision made either below the lash line or inside the eyelid.
How do I know if I need eyelid surgery or brow lift?
These procedures are often combined, but some patients may qualify for brow lift instead of eyelid surgery. If the hooding effect extends past the corner of the eyelid, a brow lift may be more effective. Adjusting the brows to a higher position may correct the eyelid in that scenario. If you have a nice brow arch and the brows are situated above your eye socket, eyelid surgery is likely the better choice.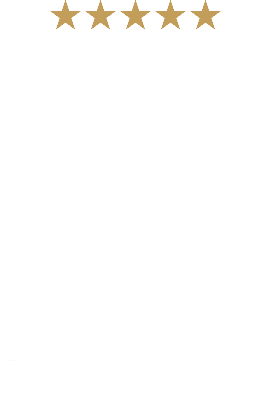 Our Reviews