Do you wish to look younger without having surgery? The Juvéderm family of injectable products are at the forefront of non-surgical facial rejuvenation, effectively treating an array of aging concerns, from noticeable wrinkles and lines to flat cheeks and lips. Dr. A.J. Khalil offers Juvéderm fillers at his Beverly Hills practice and can guide you through your options for a more confident, younger-looking you.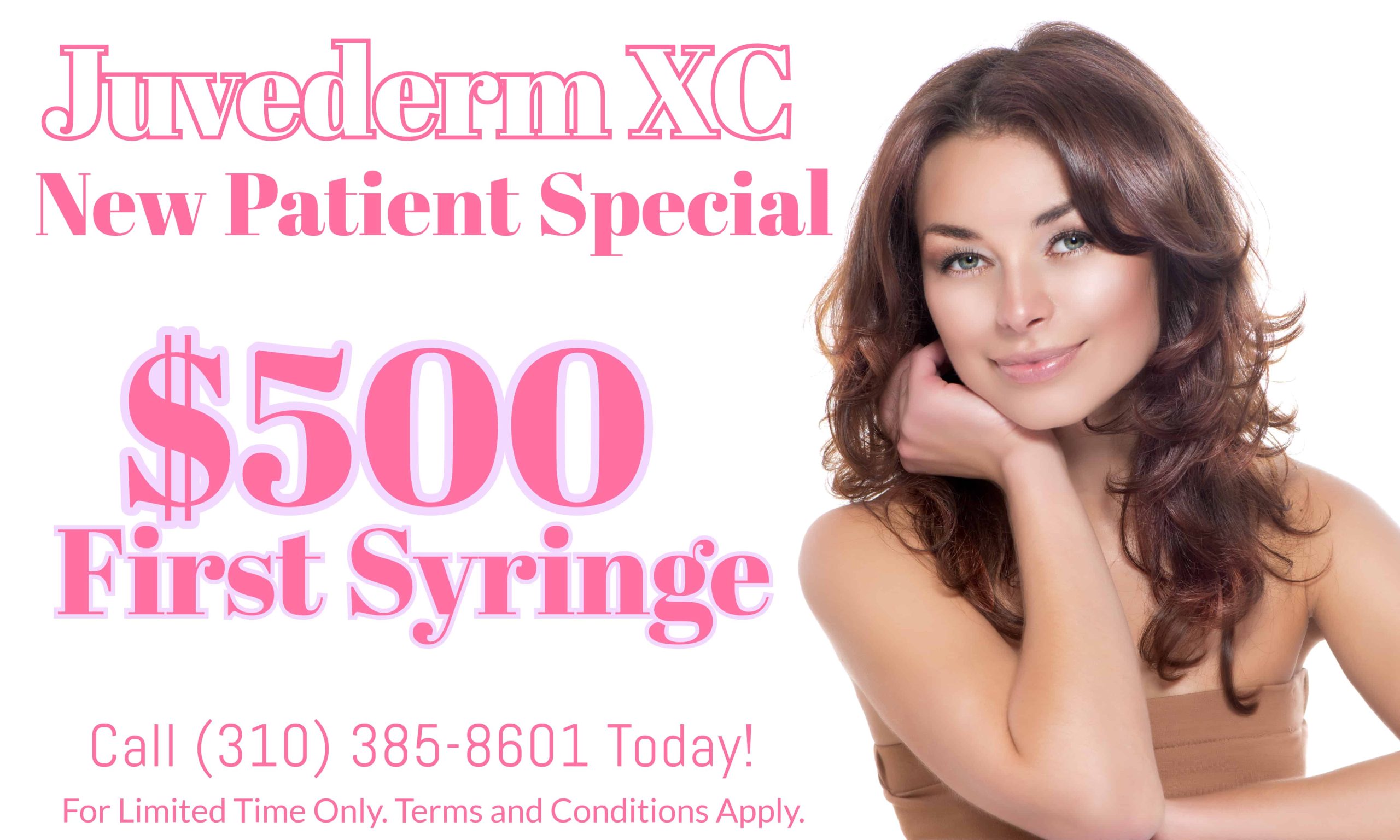 Juvéderm Treatment Options
All Juvéderm products are FDA-approved and designed to treat specific signs of aging.
Juvéderm XC
Juvéderm XC corrects moderate to severe facial wrinkles, lines and folds, including parentheses lines or "smile lines" that form around the nose and mouth. It can also be used to add youthful volume to the lips.
Juvéderm XC Ultra
Juvéderm XC Ultra is also designed to smooth out moderate to severe smile lines, as well as plump up naturally thin or aged lips. A benefit of Juvéderm XC Ultra is that the gel contains lidocaine, a numbing agent, so no topical anesthetics are needed and treatment is painless.
Juvéderm Voluma
Juvéderm Voluma adds youthful fullness and volume to flat or saggy cheeks that have lost volume over time. The product is injected into strategic areas of the cheeks to add a subtle and attractive lift to the mid-face.
Juvéderm Vollure
Juvéderm Vollure corrects moderate to severe facial wrinkles and folds, including smile lines. Like Juvéderm XC Ultra, Vollure contains lidocaine, making treatment virtually painless.
Juvéderm Volbella XC
Juvéderm Volbella XC improves the appearance of thin and aging lips. When injected directly into the lips, Volbella XC adds beautiful fullness and volume. It can also be injected into the areas around the lips to smooth out wrinkles for a more youthful appearance. Thanks to the lidocaine in the gel, treatment is comfortable.
Our team will meet with you to determine which product is right for you needs. We will carefully examine your areas of concern, and discuss your cosmetic goals. Using this information, we will determine the Juvéderm product that's right for you, as well as the injection points and amount of product needed to achieve the best results. We may also recommend additional surgical or non-surgical treatments that may complement or enhance the results of Juvéderm. Rest assured that Dr. Khalil and our team will tailor your treatment to your specific needs and preferences.
Treatment Details
Treatment with Juvéderm is quick and minimally invasive. Using a sterile needle, we will inject small amounts of the product of your choice into the deep layers of the skin. The treated areas may be lightly massaged afterward. Treatment is virtually painless.
What to Expect After Treatment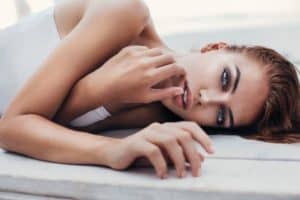 One of the benefits of Juvéderm and other dermal fillers is that there is little to no downtime after treatment. You will be free to return to work and resume all other activities right after your appointment. There are some minor side effects involved, including swelling, bruising and discomfort at the injection site(s). These side effects usually subside in the days that follow.
The results of Juvéderm are noticeable almost immediately and continue to improve over each day. Results with Juvéderm Voluma typically lasts up to two years, while results with both Juvéderm XC and Juvéderm Ultra XC can last up to a year. Juvéderm Vollure delivers results for up to 18 months while Juvéderm Volbella offers results that lasts up to a year.
The best way to prolong your results is to schedule maintenance treatments. Dr. Khalil and our team can recommend a repeat treatment schedule based on how your body responds to the injectable and your personal preferences.
Contact Dr. Khalil Today
Dr. Khalil is the trusted choice for Juvéderm and other cosmetic non-surgical solutions in Beverly Hills and the surrounding area. He will gladly discuss your treatment options with you and recommend the best plan for you.
Contact the practice of Dr. Khalil to schedule your personal consultation today.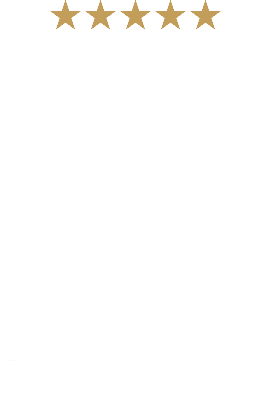 Our Reviews