Why Dr. Khalil Is One of the Best Reviewed Beverly Hills Plastic Surgeons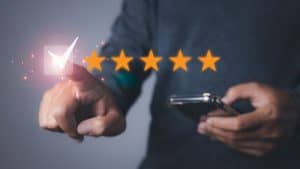 Patients choose Dr. Khalil for his excellent results and passion for educating and putting patients at ease. From your first consultation to your final follow-up visit, Dr. Khalil offers his expertise and compassion, ensuring you understand what to expect before, during, and after your procedure. He has been awarded the Patients™ Choice and Compassionate Doctor Awards by Vitals.com eight times over thanks to his surgical skill and commitment to patient education. Dr. Khalil is one of the best plastic surgeons in Beverly Hills, and the testimonials below offer valuable insight into the patient experience at his office.
Dr. Khalil earned his medical degree from Wayne State University School of Medicine. He then completed a residency program at The Detroit Medical Center with three years in general surgery and two in plastic and reconstructive surgery. His training at the prestigious institution focused on facial plastic surgery, trauma, rhinoplasty, and other plastic and reconstructive surgeries. Dr. Khalil wanted to learn more about breast and body procedures, so he completed additional training at the Center for Breast and Body Contouring. He is board-certified by the American Board of Plastic Surgery, the plastic surgery field's gold standard and only organization recognized by the American Board of Medical Specialties.
Dr. Khalil is renowned among his patients and peers. He has published research and case reports in notable plastic surgery journals, including The Annals of Plastic Surgery and The Canadian Journal of Plastic Surgery, and has presented at industry conferences.
His training and drive to learn new techniques give his patients the best opportunity to achieve their cosmetic goals with plastic surgery at our Beverly Hills office. Schedule a consultation to discover what Dr. Khalil can do for your problem areas.
Key Procedures with Dr. Khalil
Our board-certified plastic surgeon offers face, breast, and body procedures to patients throughout California, nationwide, and abroad. He has special training in short-scar breast augmentation and breast reduction and advanced experience in facial plastic surgery and body contouring. Some of the most popular surgical procedures include:
Breast augmentation to increase breast size with breast implants.
Breast reduction to achieve a more proportionate breast and body shape.
Breast lift to elevate sagging tissues and address elongated nipples.
Tummy tuck to eliminate loose skin tissues and tighten abdominal muscles.
Buttock augmentation with implants or fat grafting to increase buttock size and shape.
Liposuction to remove unwanted fat from stubborn areas.
Facial surgeries to improve signs of aging, including facelift, brow lift, eyelid surgery, and rhinoplasty.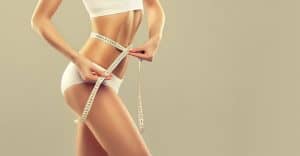 Dr. Khalil also offers non-surgical treatments, including injectables, peels, and platelet-rich plasma.
We invite you to peruse patient testimonials and our website to learn more about Dr. Khalil and his reputation for achieving spectacular outcomes for men and women in Beverly Hills. Schedule a one-on-one consultation to discuss the face and body areas you'd like to improve with Dr. Khalil and experience for yourself his commitment to patient education and wonderful bedside manner.
Read Testimonials from Dr. Khalil's Actual Patients
*Individual Results may vary