Erases fine lines and wrinkles
Tightens facial muscles
Repositions or resculpts displaced or fallen fat
Removes excess fatty deposits
Trims and tightens loose skin on neck as well as middle and lower face
Improves facial contours
Facelift Benefits
Erases fine lines and wrinkles
Tightens facial muscles
Repositions or resculpts displaced or fallen fat
Removes excess fatty deposits
Trims and tightens loose skin on neck as well as middle and lower face
Improves facial contours
Facelifts can improve sagging of the middle of the face. It can tighten the skin tone. Also a facelift can reduce the appearance of fat. Most importantly, it can allow you to have a more youthful appearance which is desirable later in life.
Types of Facelift
Traditional facelift
Traditional facelift improves signs of aging in the middle and lower facial areas. Of all the facelift techniques, this version provides the most comprehensive results. The incisions for facelift usually begin in the hairline (at the temples), continue down around the ears and end in the lower scalp. During facelift, fat is removed or resculpted as necessary to create a smoother and more youthful appearance. The underlying tissues are lifted higher on the face and the skin is redraped over the uplifted contours. Excess skin is removed as necessary.
Limited incision facelift
Limited incision facelift, or "mini facelift," is a conservative approach to facelift and is best for individuals with moderate skin laxity in the middle and lower facial areas. As the name suggests, this facelift technique involves limited incisions compared to traditional facelift; the incisions are typically placed at the temples and continue around the ears. While there is less scarring and downtime associated with limited incision facelift, the results are also less dramatic.
Neck lift
Neck lift addresses loose skin, fatty deposits, and horizontal bands on the neck and underneath the chin area. During neck lift, excess skin and fat may be removed or resculpted and the underlying tissues and remaining skin are tightened for a sleeker and more refined jaw and neckline. Neck lift typically requires an incision underneath the chin.
WHO IS A GOOD CANDIDATE FOR FACELIFT?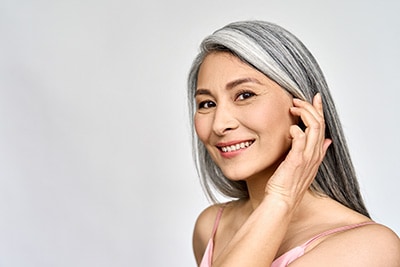 To undergo this elective procedure, patients should be non-smokers who are in good health. They should have visible signs of aging (jowls, sagging skin, wrinkles, etc.) on their face and neck that can be improved with surgery. Although facelift resolves some skin laxity, for good results the skin must have some amount of elasticity. Most patients have facelift in their 40s, 50s and 60s but depending on genetics and the condition of one's skin, a patient may be a good candidate for surgery at a younger or older age. Fortunately, patients who are not deemed to be good candidates for facelift have other options. Non-surgical treatments like dermal fillers can restore volume to the face and definition to the jawline, while chemical peels can improve the texture of the skin.
Facelift Surgery Procedure Details
Facelift is an outpatient procedure performed under general anesthesia, ensuring the patient's full comfort. There are several incision techniques that can be used during the procedure. The one Dr. Khalil uses for your procedure will depend on the degree of correction needed and the desired outcome. Facelift involves removing excess skin and tightening the remaining skin and underlying facial tissues to create a smoother, more lifted yet natural-looking appearance. Once the surgeon has completed all of the modifications, he will close the incisions using sutures.
Facelift Recovery
During the recovery process, surgical bandages will be placed over the treatment areas. This will minimize swelling and bruising, and protect the facial tissues as they heal. Tubes may be inserted to allow draining of excess fluid. Board certified plastic surgeon Dr. Khalil will give you instructions on how to care for and clean the incision sites as well as how to maintain your health during recovery.
FACELIFT RESULTS
Traditional facelift results can last 10 years or more, while mini facelift results last about five to 10 years. To extend results for as long as possible, patients are encouraged to take good care of their skin by avoiding sun exposure (and wearing sunscreen when unavoidable), using moisturizer and not smoking. When skin sagging and wrinkles appear on the face again, it is possible to repeat facelift to continue its rejuvenating effects.
FACELIFT COSTS
Because Dr. Khalil customizes each facelift to the individual needs of the patient, the price of surgery can vary. Factors include the extent of visible aging present and whether the neck is addressed as part of the procedure. Dr. Khalil can provide a quote during the consultation phase. Although cosmetic procedures like facelift are not covered by insurance plans, Dr. Khalil does accept financing plans to help patients pay for a surgery in installments.
COMPLEMENTARY PROCEDURES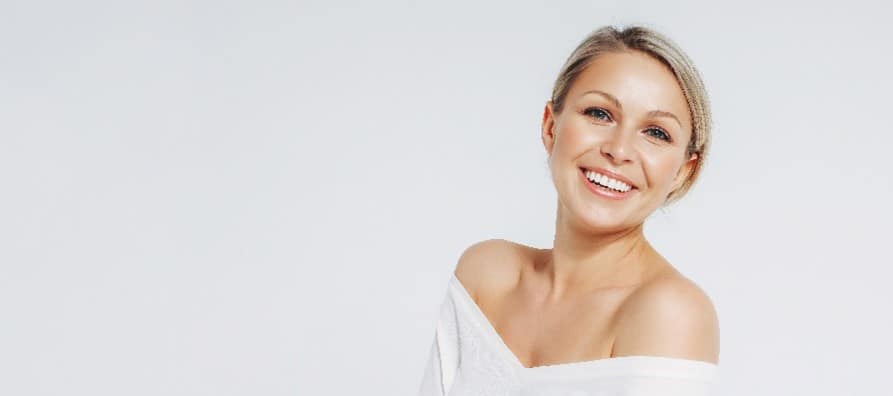 Because facelift focuses its attention on the lower portion of the face, many patients decide to pair facelift with a surgery on the upper portion of the face for more complete rejuvenation. The most popular choices are eyelid surgery, which can fix drooping eyelids or bags beneath the eyes, and brow lift, which tackles forehead creases and vertical frown lines.
Combining procedures allows patients to save money on certain costs (anesthesia and facility fees) while also overlapping the recovery times. Patients who are considering multiple surgeries should discuss this option with Dr. Khalil during their consultation.
Facelift FAQs
What areas of the face benefit from a facelift?
Facelift targets the middle and lower facial areas. It addresses signs of aging beneath the lower eyelids, on the cheeks, around the mouth and chin. If neck lift is incorporated, the procedure will address signs of aging on the neck and beneath the chin.
Is the procedure painful?
The procedure itself is not painful. Anesthesia is used to ensure the patient's full comfort. Some soreness and discomfort is normal after surgery, but can be managed with prescription oral medication.
What are the risks of facelift?
Like all surgical procedures, facelift involves a degree of risk. Examples include infection, poor wound healing, excessive bleeding, facial nerve weakness, unfavorable scarring and skin discoloration. However, when performed by a qualified plastic surgeon, the risk of complications is drastically reduced.
How long is the recovery after facelift surgery?
The initial recovery period for facelift can last one to two weeks, depending on the individual patient's personal healing process. Initial symptoms, such as swelling and bruising, typically subside after this time. Residual swelling and bruising can be concealed with makeup.
What results can I expect?
Following facelift, you can expect a smoother, firmer and more youthful facial appearance. By working with Dr. Khalil, you can also expect your results to be noticeable yet natural-looking. Keep in mind that while initial results are noticeable immediately after surgery, it may take up to a year for the final results of your facelift to become fully visible.
WILL MY FACE LOOK "PULLED" AFTER FACELIFT?
Some less experienced plastic surgeons pull the skin so taut around the face that, while it looks younger, it also looks artificial. Dr. Khalil uses a technique that prioritizes repositioning muscles and tissues for rejuvenation rather than simply pulling the skin taut. This is a great strategy for avoiding a windswept look.
WHY SHOULD PATIENTS CHOOSE DR. KHALIL FOR FACIAL REJUVENATION?
Dr. Khalil is an award-winning, board-certified plastic surgeon who receives glowing reviews from his patients for his surgical skills and friendly, compassionate approach to practicing medicine. You can count on Dr. Khalil and his attentive staff to ensure that you are comfortable and content through every step of your plastic surgery journey.
Learn More About Facelift in Los Angeles
If you want to rejuvenate your facial appearance, contact Beverly Hills facelift expert Dr. AJ Khalil. During your consultation Dr. Khalil will walk you through the procedure and discuss your aesthetic goals. Schedule an appointment by visiting our website or by calling (310) 385-8601.
*Individual results may vary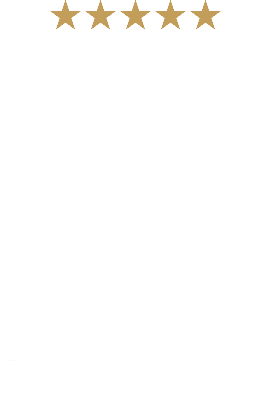 Our Reviews