be in good general health, free of any serious illness or medical condition
not smoke
have firm, elastic skin and good muscle tone
set specific, reasonable goals of treatment
BEAUTIFULLY SCULPTED Body Contouring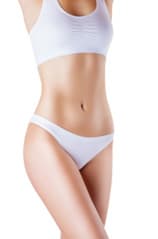 Many people have at least one area that looks out of proportion with the rest of their body. These problem areas can be stubborn and unresponsive to diet and exercise changes. Liposuction with top Beverly Hills plastic surgeon Dr. A.J. Khalil is a safe and effective way to treat unwanted body fat and create a slimmer and more sculpted physique. Liposuction can be performed on many areas of the body to improve its shape. Common treatment areas include the waist, back, thighs, chin, neck and male chest.
Liposuction Candidates
When considering candidacy, it is important to understand that liposuction is not a valid method of weight loss, nor is it a substitute for diet or exercise. Ideally, candidates should be at or close to their target weight, and have healthy diet and exercise habits already in place.
In addition to maintaining a stable weight, suitable liposuction candidates should:
be in good general health, free of any serious illness or medical condition
not smoke
have firm, elastic skin and good muscle tone
set specific, reasonable goals of treatment
Liposuction Benefits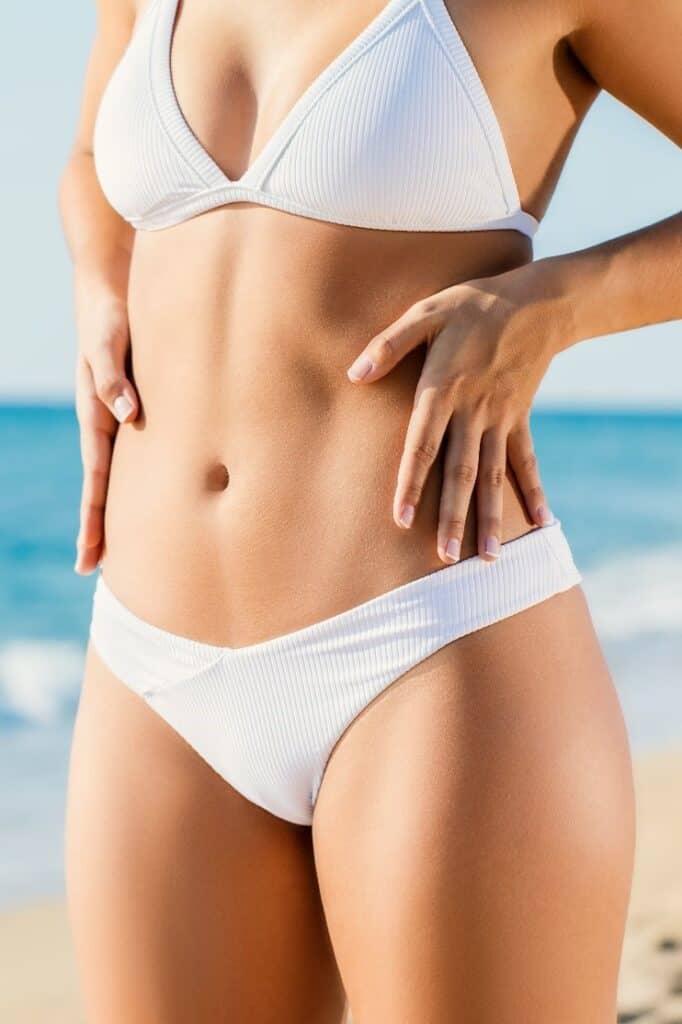 Liposuction has many potential benefits. For example, it tends to make the body appear slimmer, which can lead to increased confidence. You can feel more comfortable living in your body knowing you no longer have to worry about the areas of fat that may make you feel insecure.
If you are frustrated by stubborn pockets of fat that have not gone away despite diet and exercise, liposuction is a way to show off the body you have worked hard to create but certain biological factors have impaired. Best of all, the fat cells removed during liposuction are permanent. As long as you maintain your existing weight moving forward, the results achieved from liposuction should last indefinitely.
AREAS TREATABLE WITH LIPOSUCTION
Liposuction is a versatile procedure that is used to improve the definition and appearance on most places that fat cells accumulate on the body:
Stomach
Flanks (aka love handles)
Thighs
Back
Upper arms
Ankles
Male breast tissue
More recently, more patients have been seeking liposuction on their neck and face. It is perfectly safe to use this procedure to target fat cells along the chin and cheeks. Please discuss your goals with Dr. Khalil during a consultation.
Liposuction is often combined with other procedures that tighten up loose skin (such as tummy tuck) to achieve nicer contours.
How To Prepare For Liposuction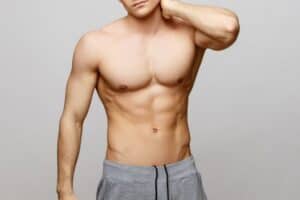 Liposuction is more successful at cleaning up unwanted fat deposits than eliminating large amounts of fat. The closer you can get to your goal weight prior to having liposuction, the better results Dr. Khalil will be able to achieve. Before scheduling the procedure, you will meet with Dr. Khalil for a consultation, where he can examine your fat distribution and provide you with a realistic understanding of what liposuction can accomplish for your unique body.
Dr. Khalil meets with all liposuction candidates to review their health history and medical record, and to discuss the patient's desired expectations and long-term body contouring goals. At this time, he explains all of the available options and important considerations for liposuction. Together, the doctor and patient develop the most suitable approach to treatment.
liposuction procedure Details
Liposuction is performed on an outpatient basis. Anesthesia medications are administered prior to the start of surgery.
There are a few different ways that Dr. Khalil can perform liposuction surgery. During traditional liposuction, he makes a small incision and inserts a long, hollow tube (called a cannula) through the incision. The cannula is moved back and forth to loosen the excess body fat.
Other methods of liposuction involve the use of ultrasound energy or a mechanical cannula to help break up the unwanted fat. The tumescent technique involves injecting a special anesthetic solution into the treatment area to make the fatty tissue swell.
Once the fat has been broken up, it is gently removed from the body via suction. Dr. Khalil makes a final check to ensure the treated area looks proportional and symmetrical. Finally, the treated area is wrapped with special bandages and a compression garment is placed.
Liposuction Recovery and Results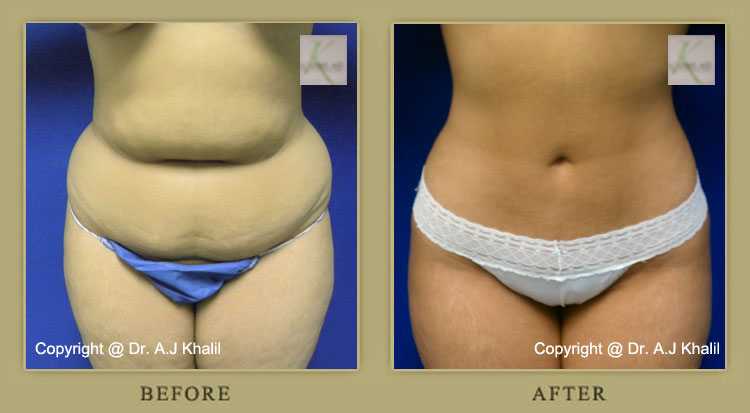 Liposuction patients usually remain in the care of Dr. Khalil and the surgical staff for a few hours before being released to go home. Dr. Khalil provides comprehensive aftercare instructions to help patients navigate the recovery period.
Usually liposuction is an out-patient procedure. Depending on the technique used, you'll experience varying results. Your body may leak fluid for up to 2 days after the procedure. Most patients return to work 2 days post-operation. You may experience some soreness for a week or so following liposuction. Dr. Khalil will discuss the recovery process and potential risks during the consultation.
The treated area may be bruised, swollen, tender or sore for one to two weeks. Most patients take a week or two off from work and refrain from strenuous exercise for at least two to four weeks as the tissues heal. Keeping the compression garment in place during recovery can help expedite healing. Once the swelling dissipates, the treated area should look noticeably slimmer and more sculpted.
LIPOSUCTION TESTIMONIALS FROM ACTUAL PATIENTS
"I've been considering liposuction for quite some time, but my fear was the one major factor holding me back. Even arriving to the consult, I was a nervous wreck. As soon as I met Dr. Khalil, I knew I would have him be my surgeon. He's so patient and answers any and as many questions as you may have. While his bedside manner is amazing, his surgical results are even more incredible!" -Dominique P.
"Thank you to Dr. Khalil and his awesome medical team. I had liposuction done and I am in love with the way my body is looking. Dr. Khalil made me feel comfortable and my follow-up visits have been 100% exceptional. I just love his personality, I felt like I was talking to a family member." -Susana G.
Liposuction FAQs
Is liposuction a weight loss treatment?
No, liposuction is not considered a safe or effective way to lose body weight. Think of liposuction as a way to fine-tune isolated areas of fat that don't respond to diet or exercise efforts. For the best results, candidates should have firm, elastic skin that is able to contract over the body after liposuction.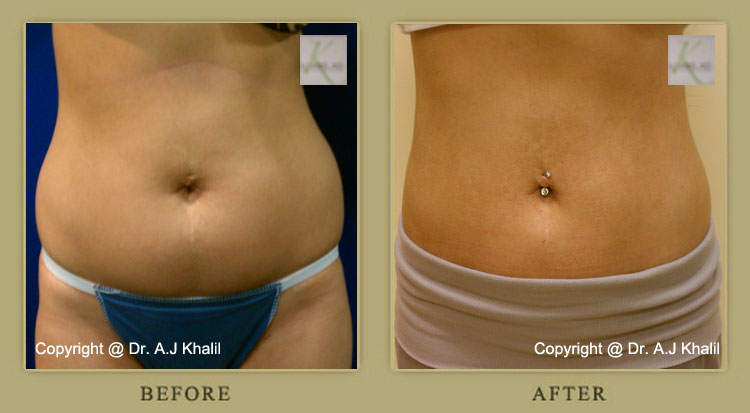 What body areas can be treated with liposuction?
Liposuction is an effective procedure for sculpting various areas of the body. Liposuction is most commonly performed on the abdomen, chest, upper back, thighs, and neck. The procedure can also be used to slim your neck, knees, and ankles.
Will fat grow back after liposuction?
Liposuction permanently removes selected fat cells in the treatment area(s). If a patient gains weight (approximately 10 or more pounds) after surgery, the remaining fat cells may grow and diminish the benefits of liposuction.
What are the side effects of liposuction?
When performed on appropriate candidates by a qualified plastic surgeon like Dr. Khalil, liposuction is safe and usually well tolerated by patients. Like any surgery, liposuction can cause side effects, including the following:
bruising
swelling and fluid retention
slight scarring
pain or discomfort
numbness or tenderness around the treated area
rippling or dimpling of the skin
lumps or firmness under the skin
changes in skin pigmentation
Liposuction complications are rare but include blood clots, infection, excess bleeding or fluid loss and adverse reaction to anesthesia.
Does liposuction leave scars?
Liposuction is performed through small incisions that allow very thin cannulas to pass through the skin. Dr. Khalil strategically places the incisions within the natural creases of the skin so that scarring is very inconspicuous. He can also recommend special products and other post-surgery techniques to help the scars fade significantly.
How much time do I need to take off from work after liposuction?
How long you take off from work depends on your specific surgical plan, your health, your job and other factors. Most patients take between three and five days off work for desk jobs and more time for physically demanding jobs.
How quickly can I return to exercising after liposuction?
Dr. Khalil recommends patients start taking short, slow walks as soon as they feel ready after surgery. Around two weeks after surgery, patients can start to resume other types of light exercise – such as using the elliptical – gradually building up intensity and speed. Usually around the six-week mark, patients can resume full physical activity.
How much does liposuction cost?
The cost of liposuction is variable and depends on the type and number of areas treated, the degree of correction needed, the technology used and other factors. There are also fees for the facility and anesthesia.
The best way to get an accurate quote is to meet with a plastic surgeon and have them examine you. Dr. Khalil and our team would be happy to give you a personalized pricing quote during your consultation.
As liposuction is an elective, cosmetic procedure, most health insurance plans will not cover it. Dr. Khalil's staff can direct you toward several financing options if you would prefer to make payments toward the total cost of the procedure.
Which Type of Liposuction Should I Choose?
After examining the areas of fat you would like to target, Dr. Khalil will make a recommendation that is best suited for the job. Tumescent liposuction has become the most popular form of liposuction because it is often found to be more effective and less painful (with a faster recovery time) than traditional liposuction. Dr. Khalil will review all of your options so that you make a decision that feels right for you.
Contact Our Beverly Hills Liposuction Surgeon
For more information about liposuction with Beverly Hills plastic surgeon A.J. Khalil, please call or email our practice today.
*Results May Vary