loose abdominal skin
excess abdominal fat or a tummy "pooch"
stretch marks on the lower abdomen
weakened or damaged abdominal muscles
pockets of fat around the body (e.g., flanks, hips, thighs, buttocks, back)
saggy, shapeless breasts
loss of breast volume
It is a blessing to be a mother. However, it is often difficult to regain your pre-pregnancy figure, which is why mommy makeover (a mix of procedures designed to reverse the child-bearing effects on the mom's body) is so popular. Every mommy makeover procedure is different as everyone's body structure is unique.
Please take the next step of setting up a consultation so that we can understand your concerns, evaluate your current health, and review all surgical options to meet your needs.
Mommy Makeover Candidates
Mommy makeover candidates are generally women that are bothered by the following:
loose abdominal skin
excess abdominal fat or a tummy "pooch"
stretch marks on the lower abdomen
weakened or damaged abdominal muscles
pockets of fat around the body (e.g., flanks, hips, thighs, buttocks, back)
saggy, shapeless breasts
loss of breast volume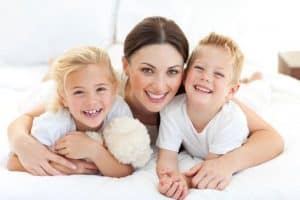 Ideally, candidates should be at or within 10 pounds of their goal weight and exercise regularly. They should not be breastfeeding. Dr. Khalil recommends candidates postpone mommy makeover treatment until they do not plan to have any more children in the future. Pregnancy after mommy makeover can reverse many of the benefits provided by the procedure.
Procedures that Can Be Included in Mommy Makeover
Every mommy makeover is uniquely customized to the needs and goals of the specific patient. Some of the procedures most commonly included in mommy makeover are:
Tummy tuck and liposuction can be combined into a single procedure, and breast lift can be performed with implants whenever needed.
Dr. Khalil can meet with you to examine your areas of concern, discuss your specific goals and recommend the most sensible mommy makeover treatment plan.
Surgical Details

Mommy makeover surgery is performed on an outpatient basis with anesthesia.
Depending on the combination of procedures you and Dr. Khalil select, your mommy makeover may be performed in a single operation or it may be staged out into separate operations, with time to recover in between each operation.


Recovery Time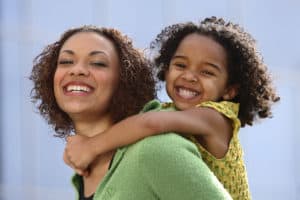 Recovery time for mommy makeover depends on the different surgeries that were performed. The first couple of weeks are the hardest part; bruising, swelling, soreness and numbness are common in the treated area(s). Support garments are usually placed to help support the healing tissues and minimize swelling, and pain medication can be prescribed for any discomfort.
Most patients take at least two weeks off from work and other activities. Dr. Khalil advises patients to refrain from heavy lifting and exercise for at least four to six weeks — the exception is to take short, slow walks starting whenever the patient feels ready and then gradually increasing in length and intensity. Patients are strongly advised to recruit a family member or friend to help with childcare, walking pets, cooking, cleaning and other chores during the initial recovery period.
Within a few weeks, the side effects should start to subside and patients have more energy. Dr. Khalil follows up with mommy makeover patients throughout recovery to monitor healing progress and answer questions. He can advise when it is appropriate to resume work, exercise and socializing.
Mommy Makeover FAQs
Why is it beneficial to have multiple cosmetic procedures done at one time?
Undergoing multiple cosmetic procedures all at once as part of a mommy makeover is beneficial because you are able to obtain the most comprehensive cosmetic results all at once. In addition, you will only have to pay certain fees (e.g., facility and anesthesiologist fees) only once and go through recovery once.
What type of anesthesia is used for mommy makeover?
Mommy makeover is typically performed under general anesthesia, which ensures that you will not feel any pain or discomfort during the surgery.
Will I have scars after mommy makeover?
All surgical procedures leave a degree of scarring. However, a qualified plastic surgeon like Dr. Khalil knows how to minimize the appearance of scars. Dr. Khalil places incisions in strategic areas so they can easily be concealed by natural creases in the skin or clothing. In addition, good post-op care (e.g., sun protection, following your surgeon's instructions) plays an important role in how well your scars fade.
Which procedures should I include in my mommy makeover?
Each mommy makeover is different. The procedures you and Dr. Khalil choose to include in your mommy makeover will depend on your aesthetic needs and goals. Dr. Khalil will take your preferences, as well as your physical anatomy, into consideration when making his recommendations.
What are the side effects and possible complications associated with mommy makeover?
Common side effects of mommy makeover include swelling, bruising and soreness. These are only temporary and should subside quickly. Soreness and discomfort can be managed with oral pain medication. Risks and complications are rare but include infection, unfavorable scarring, excessive bleeding and blood clotting. Dr. Khalil will go over all possible side effects and complications in detail with you prior to your procedure.
Can I speed up the recovery process?
It is imperative that you follow your surgeon's post-op instructions and not rush the recovery process. Resuming normal activities, such as vigorous exercise or returning to work too soon, can not only sabotage your results but increase your risk of a serious complication.
When will the final results become visible?
It may take several months to a year for the final results of your mommy makeover to become visible. This is how long it may take for residual swelling to dissipate; and, if you underwent breast surgery, for your breasts to settle into their final position.
How can I maintain my mommy makeover results?
The best way to maintain your results from mommy makeover is to maintain a stable weight, eat healthily and exercise regularly. Dr. Khalil can provide more tips on how to prolong your results during your consultation.
What are my financing options?
Dr. Khalil is pleased to offer affordable financing with Prosper Healthcare Lending, a leading financing company in the healthcare industry that allows patients to pay for their cosmetic treatment via monthly payments. Learn more about financing with Prosper Healthcare Lending by speaking to a member of Dr. Khalil's staff.
Learn More about Mommy Makeover in Beverly Hills
To learn more about mommy makeover, please request a consultation with Dr. A.J. Khalil. Call or email us today.
Recovery Time
Recovery time for Mommy Makeover depends on the different surgeries that were performed. The first couple of weeks is the hardest part but healing process will eventually get easier. The benefit of a mommy makeover is that you only endure one recovery time for all the procedures. Avoid heavy lifting or intense sports or exercise for up to six weeks.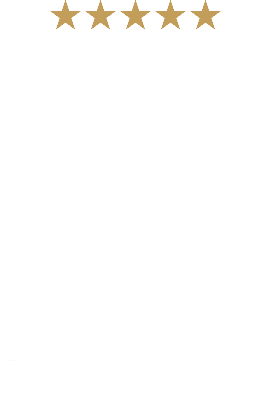 Our Reviews