Benefits of Rhinoplasty
Change the size of the nose
Change the shape of the nose
Refine or improve a certain feature of the nose (e.g., bridge, tip, nostrils)
Repair a nasal injury to the structures of the nose
Improve constricted breathing due to abnormal nasal structures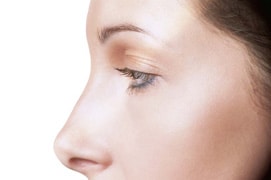 For the right candidate, rhinoplasty can be a life-changing surgery. Improving the appearance of an oversized or abnormally shaped nose changes the entire face. The key to a successful procedure is selecting the right rhinoplasty surgeon. Dr. A.J. Khalil is one of Beverly Hills' most reputable rhinoplasty surgeons and takes pride in creating personalized surgical plans for his patients. He is committed to delivering the exceptional results that his patients expect and desire.
Rhinoplasty Candidates
Rhinoplasty candidates are typically individuals that wish to:
Change the size of the nose
Change the shape of the nose
Refine or improve a certain feature of the nose (e.g., bridge, tip, nostrils)
Repair a nasal injury to the structures of the nose
Improve constricted breathing due to abnormal nasal structures
In addition to setting the right goals and expectations of rhinoplasty surgery, candidates must be in good health and free of any medical conditions (especially autoimmune disorders) that could affect the healing process. Candidates should also understand and accept the possible (rare) risk of complications.
All of these considerations are discussed at-length during the rhinoplasty consultation appointment.
Rhinoplasty Surgical Details
Rhinoplasty is performed on an outpatient basis with anesthesia medications to keep the patient comfortable.
There are two primary approaches to rhinoplasty surgery. The first is known as "open rhinoplasty," and involves creating an incision across the thin strip of skin separating the nostrils (known as the columella). The skin is separated from the underlying tissue and the structures are then tweaked as needed. The second approach is called "closed rhinoplasty" and involves limiting the incisions to the inside of the nose. While this slightly limits Dr. Khalil's view and access to the underlying nasal structures, it prevents visible scarring after surgery.
Through the incisions, Dr. Khalil makes the necessary modifications. This could involve removing or readjusting the bone and cartilage or adding cartilage taken from inside the septum, ear or other area of the body. The nostrils may be modified to enhance symmetry or reduce oversized or flared nostrils. Bumps or humps may be smoothed on the bridge of the nose. The tip can also be refined if it is upturned, downturned or bulbous. Every patient is unique and requires a slightly different, personalized surgical plan.
Rhinoplasty Recovery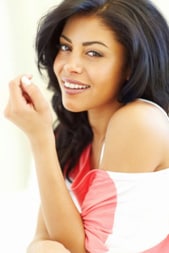 The majority of the recovery from rhinoplasty with Dr. Khalil takes about two weeks. During the first two weeks, the nose and eye area may be swollen, bruised, tender or sore but Dr. Khalil provides his patients with strategies to minimize these side effects and expedite healing. Keeping the head elevated (even while sleeping) helps to control swelling.
Rhinoplasty patients should expect to take two weeks off from school, work and socializing. Dr. Khalil monitors every patient closely and clears them to resume their normal activities when he feels it is appropriate.
Although initial results can be seen soon after surgery, it can take up to a full year for swelling to completely resolve and the results to stabilize.
Rhinoplasty FAQs
I'm afraid my nose job will look obvious. How can I achieve natural-looking results?
The best way to achieve natural-looking results is by working with a reputable rhinoplasty surgeon like Dr. Khalil. The trusted Beverly Hills plastic surgeon has years of training and experience in rhinoplasty. Dr. Khalil understands the delicate intricacies of the nasal structures and uses a personalized approach when planning and performing the procedure. By taking each individual patient's unique concerns, goals and facial anatomy into consideration, Dr. Khalil is able to consistently deliver beautiful and natural-looking results.
To view examples of Dr. Khalil's rhinoplasty results, please visit his before-and-after gallery. You can also read what the surgeon's past and current patients have to say about his skill and experience by visiting his patient testimonials page.
What are the side effects of rhinoplasty?
Common side effects of rhinoplasty include swelling, bruising and soreness. These are only temporary and should subside a few days after surgery. Dr. Khalil can prescribe oral pain medication to alleviate any pain and discomfort you may feel.
What are the inherent risks associated with rhinoplasty?
Complications and risks are rare but include blood clotting, excessive bleeding, infection and poor wound healing. The risk of complications decreases drastically when working with a qualified board certified plastic surgeon like Dr. Khalil. He will explain all potential risks in detail with you prior to your procedure.
When will I feel comfortable going out in public after rhinoplasty?
Most patients are comfortable going out in public two weeks after surgery. At this time, the majority of bruising and swelling has improved and the remaining bruising can be concealed with makeup. Keep in mind that you should only resume normal activities, including socializing, after your surgeon has cleared you to do so.
When are the results of rhinoplasty visible?
While some of the results of rhinoplasty will be apparent a week or two after surgery, the final results may take up to a year or more to become visible. This is how long it takes the nose to heal completely and for any residual swelling to resolve.
Are the results permanent?
The results of rhinoplasty can be considered permanent. However, the nose will continue to age after surgery, just like any other part of the body. Natural aging may cause changes to the nose that affect the aesthetic results of rhinoplasty over time.
Can my insurance cover the cost of rhinoplasty?
Your rhinoplasty may be covered in part or in full by your health insurance if the procedure is deemed medically necessary. Rhinoplasty is considered to be a medical necessity if it is performed to correct improper breathing or other structural problems.
If your procedure is not covered by insurance, financing options are available. Dr. Khalil offers financing with Prosper Healthcare Lending, a healthcare lending company that helps patients pay for their plastic surgery procedures via affordable monthly payments. Learn more about financing with Prosper Healthcare Lending by contacting Dr. Khalil's office.
Schedule a Rhinoplasty Consultation
If you are interested in rhinoplasty to improve the size, shape or features of your nose, please contact Dr. Khalil and request an informational consultation. Call or email our office today to make your appointment.
Recovery
Although the surgery is long and requires a lot of planning, the recovery is typically seven to ten days and involves minimal pain. Rhinoplasty specialist Beverly Hills Dr.Khalil provides patients with strategies to decrease swelling and bruising and cut down recovery time to reduce discomfort and increase satisfaction.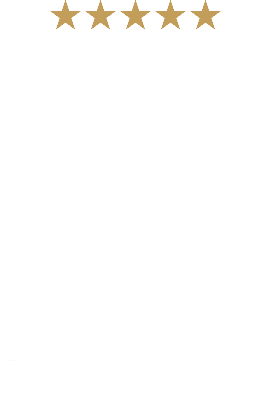 Our Reviews